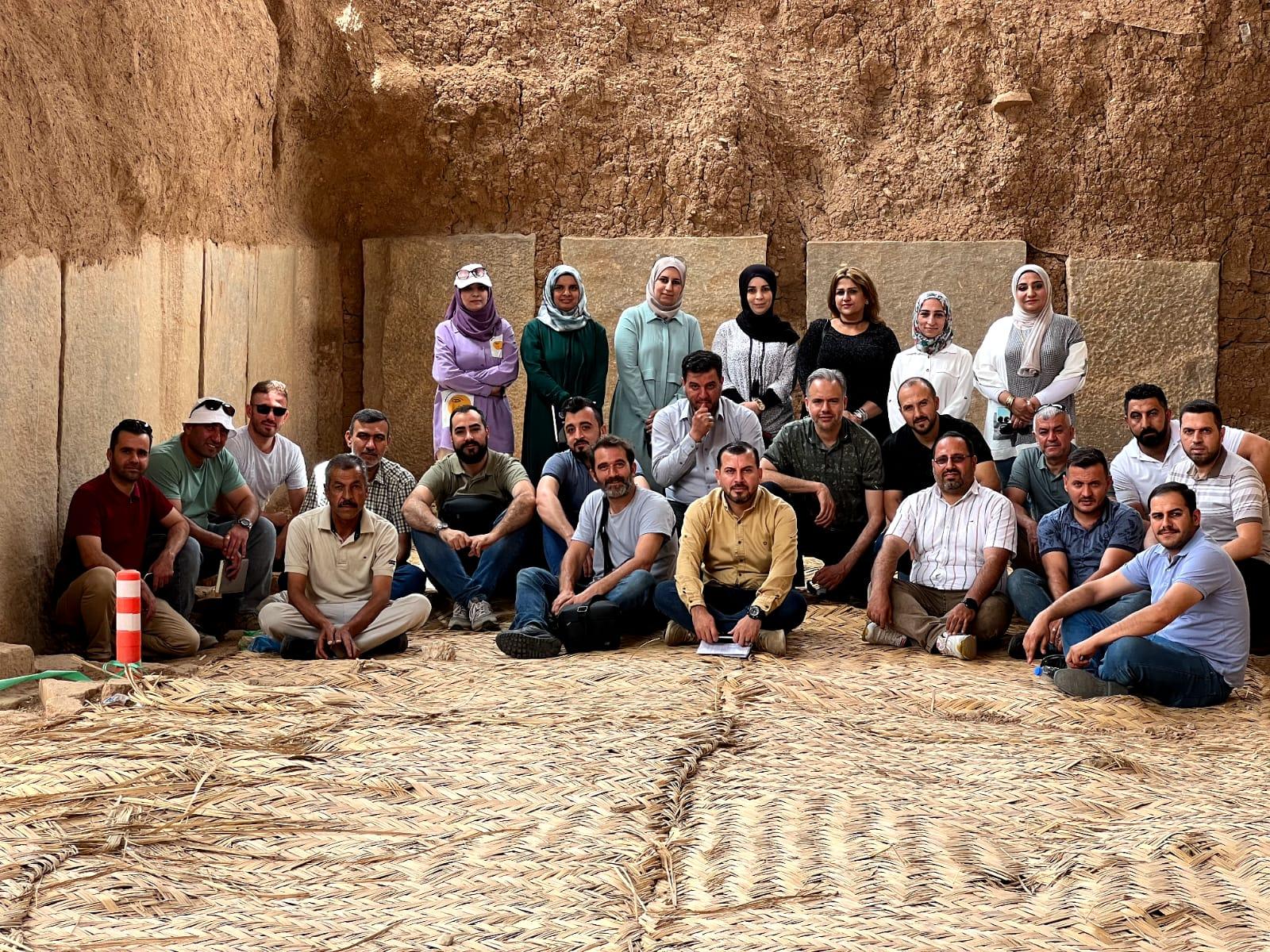 Mosul training workshop
On the 20th May, the Tech4Heritage team arrived in Mosul in the north of Iraq for the third training workshop in  the series.  The workshop is being delivered in partnership with  the University of Mosul, the city museum and UNESCO.
The trainees had the 'best classroom ever'  (Ivan Erhel) for their fieldwork on site at Ninevah.
A cuneiform inscription on one of the walls at Ninevah.